Plastic Sleepers
KLP® Hybrid Polymer Sleepers are a sustainable and maintenance free alternative for wooden or concrete sleepers, turnout sleepers and bridge sleepers. The plastic railway sleepers have good damping characteristics and at the same time high strength and high impact resistance properties. The expected lifespan of the plastic sleepers is more than 50 year; a good investment with low Life Cycle Costs.
Read more
Royal Lankhorst Euronete expanded from a regional family owned company into a worldwide operating company with leading positions in many different markets.
About Lankhorst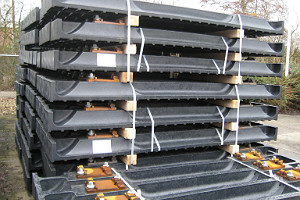 Composite railway sleepers are an excellent alternative for wooden or concrete sleepers. Read more about the advantages of KLP® Hybrid Plastic Sleepers.
Advantages KLP® Sleeper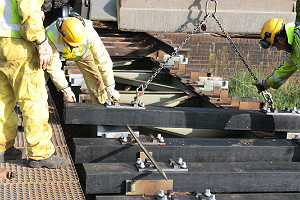 Reliability
Innovation
Sustainability
What are our priorities